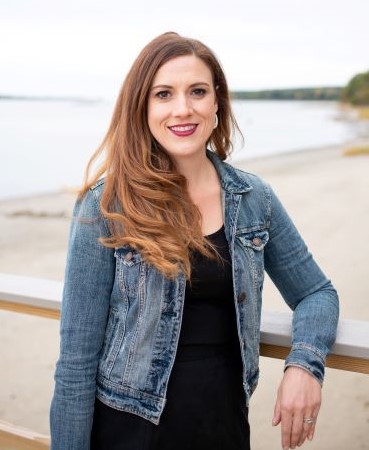 Associate Broker
Client Coordinator
tiffany@turnbullteam.com
About Me
Real estate has always been a part of my life. I have been fortunate to have been taught the importance of owning real estate from the earliest years I can remember. Although, I didn't know it then, it would become my passion and naturally, my career. I have a background in business management where I learned that going above and beyond for my clients is the key to building lasting relationships. At the end of the day it is about the people I get to meet and the memorable experiences created!
In 2015 I joined a team of amazing leaders in real estate, the Turnbull Team. As a group, our focus is legendary service to our clients and ensuring they have the knowledge and resources to help them make sound decisions. It would be my pleasure to guide you through the process of buying or selling, whether you are a first-time home buyer or preparing your home to sell.
During my free time, I enjoy interior design as a hobby. I am always decorating my home and love learning new design ideas. If I am not at home with my loving cat, Truffle, I also enjoy hiking and cross-country skiing.
What do you love most about real estate? The excitement of working with first time home buyers! Much of my time working in business management I spent teaching others how to perform my job. I enjoy taking my time to walk my clients through the home buying process until they feel comfortable and confident. It is a great feeling to know that I helped someone achieve one of their dreams!
Compliments
"Tiffany was awesome! She worked with us to find our new home. She found several nice homes within our budget, within all the towns we were willing to live in, and a home that met both our wants/needs. She is very professional, organized, knowledgeable, and punctual. She set up all the showings so the weekend went flawlessly and we had fun. We found a house we loved and she negotiated the deal perfectly. She kept us informed with the progress of inspections and such. She really did make the process smooth. I couldn't believe how smooth it went. I definitely would recommend her to anyone looking to buy or sell their next home."
"Tiffany was wonderful! It was fun viewing houses with her, and she had a lot of great expertise and tips to offer us. We've already recommended her to friends, and will continue to do so!"